To decorate your promotional apparels, three methods are available and done at our in house workshop annexed to our showroom in Saint-Jean-sur-Richelieu. Regardless of the item you choose, we will advise you on the best procedure towards satisfying your needs.
Our expertise regarding techniques, fine tuned knowledge of the complex materials, our ease at melding all three techniques all on one item, and our visual creative proposals, allow us to guarantee unique and original products for you that will surpass your expectations.
Laser
Laser is a technique that allows a multitude of possibilities to decorate apparels in uncommon locations such as zippers, stitching and buttons.
Rare are Quebec businesses that produce and distribute promotional apparels that process their own equipment in laser production. Acrobate does! This gem of a technique makes of your item a rarity.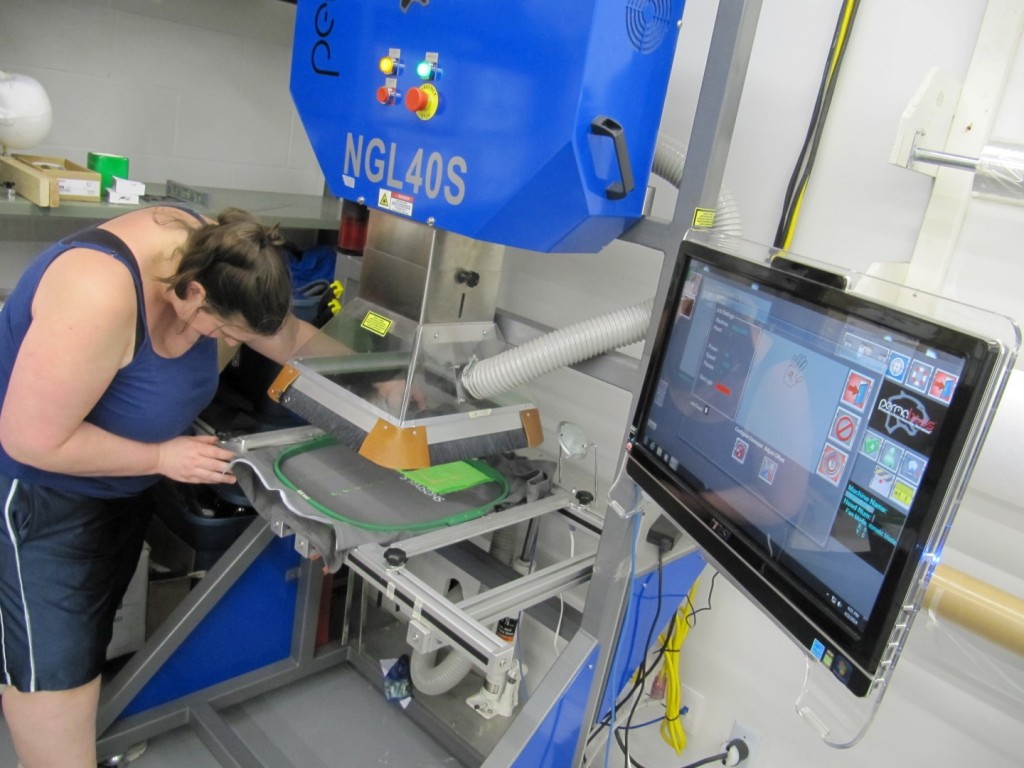 Serigraphy
Serigraphy is a printing technique that uses stencils allowing for the application of color on fabrics, in sequence one after the other. It allows us to print motifs on a repetitive basis with an almost indiscernible distortion.
Thanks to our automated carrousel, we can provide your orders efficiently, quickly and with a greater flexibility than the traditional manual serigraphy technique.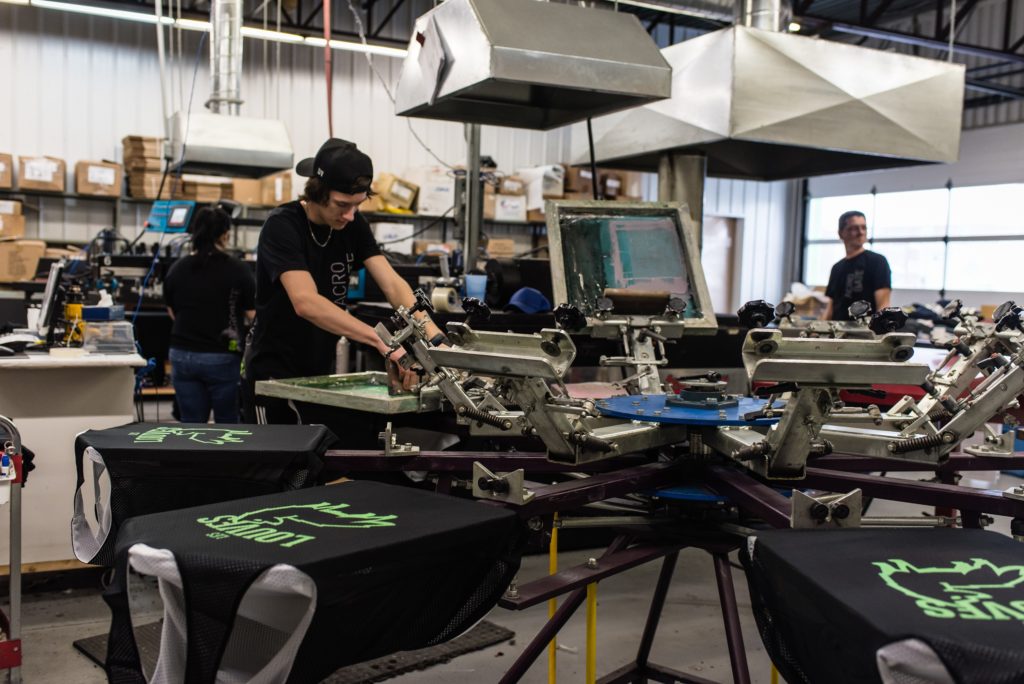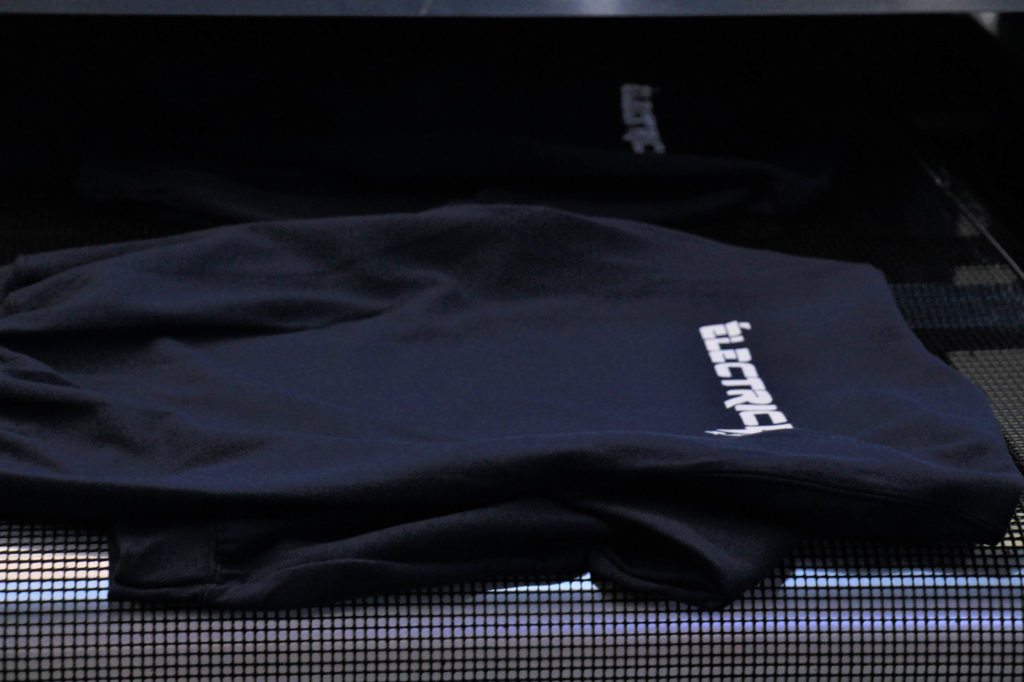 Embroidery
Embroidery is a process that enables embellishment of items that do not lend well to printing, such as caps or coats. Our embroidery machines offer us the leeway to answer your needs in terms of color and designs.Embroidery is the method of choice to bring a touch of prestige to your it